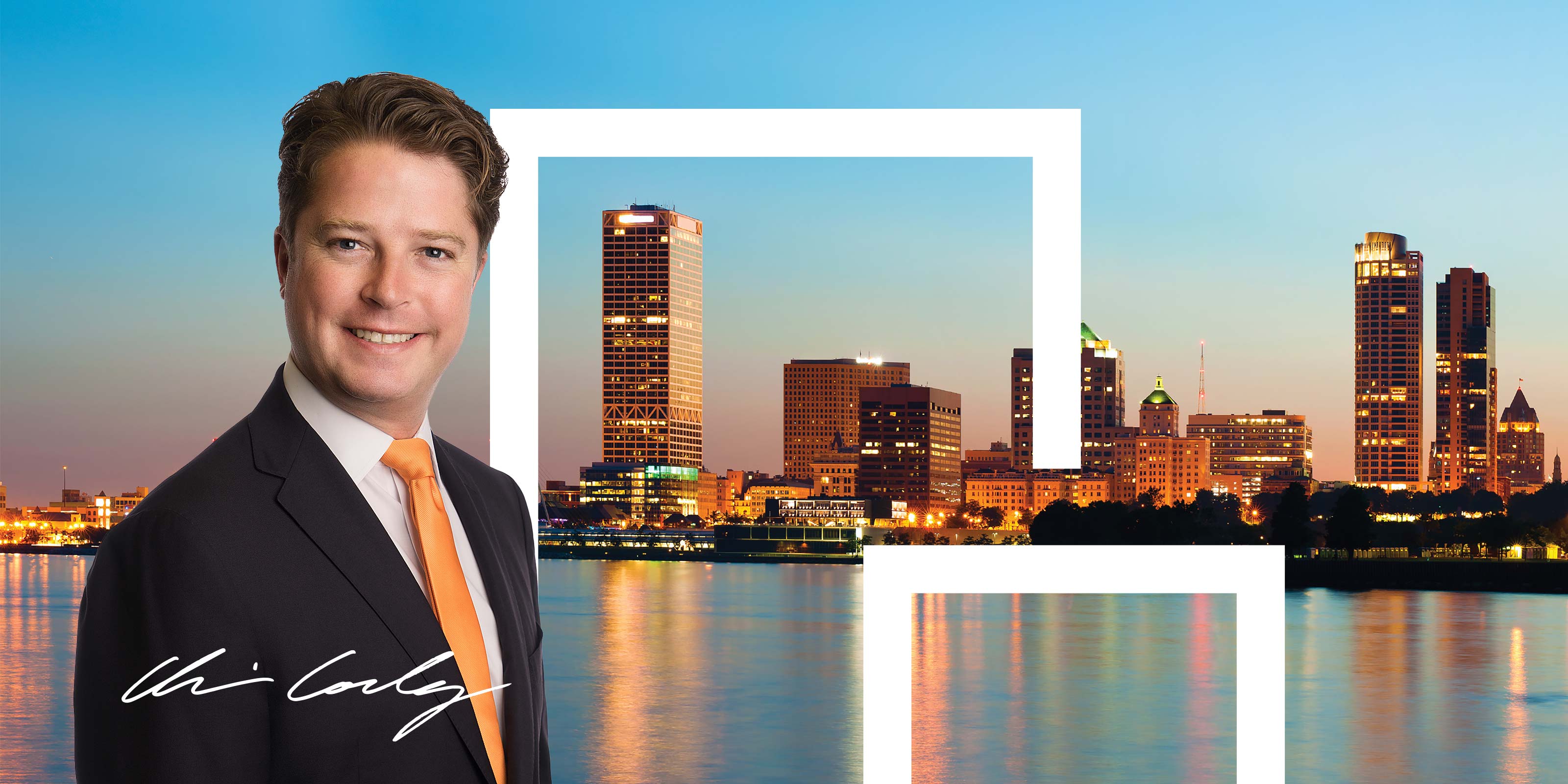 The dream of Milwaukee downtown living is within reach. Corley Real Estate is a boutique firm specializing in downtown Milwaukee condos with a dedication to unparalleled customer service and personal and private attention, making each client feel one of a kind just like their new home.
601 East Erie Street, Milwaukee, WI, USA

Luxury living in the Third Ward from this top floor unit at the sought after Harbor Front Condominiums! Open floor ..

Sold on 3/25/2020 for $626,500

Enjoy all that the Historic Third Ward has to offer in this top floor unit at Harbor Front!

577 E Erie St, Milwaukee, WI 53202, USA

Located in the Historic Third Ward at the Harbor Front Condominiums, high quality office or retail space available for lease. ..

Commercial Space for Lease!

Commercial space for lease at Hansen's Landing in the Historic Third Ward!

1660 North Prospect Avenue, Milwaukee, WI, USA

Enjoy spectacular panoramic lake views from this 19th floor renovated, SE corner unit! Open floor plan has an updated kitchen ..

Sold on February 28th, 2020 for $459,000

Enjoy the breathtaking views of Lake Michigan from this high rise condo on Milwaukee's Lower East Side!

1660 North Prospect Avenue, Milwaukee, WI, USA

Perfect opportunity for east side living in this Updated & meticulously maintained unit at Landmark on the Lake! Enjoy the ..

Sold on January 6, 2020 for $220,000

Spectacular city views from this 21st floor remodeled condo on Milwaukee's east side!
"Chris Corley is an exceptional real estate professional. We have bought and sold many homes around the country and can say he is the best agent in our experience. His knowledge of the Milwaukee luxury and waterfront condominium market is without peer. He was the listing agent when we purchased. He was attentive and helpful throughout the purchase process. He was also very helpful in networking in Milwaukee as we were new to the area. So when it was time to sell, he was our first choice for our listing. Chris worked with us to price based on his detailed knowledge of the market and trends. We highly recommend Chris."
~ Don Hamblen –  Principal Consultant at Don Hamblen Consulting
United States Naval  Acadamy
CORLEY REAL ESTATE
LOCATED IN THE HISTORIC THIRD WARD AT 569 E. ERIE ST.
OFFICE HOURS: MONDAY- FRIDAY 9AM – 5PM